Online Ordering for Restaurant Websites
---
Gain new customers that order online via PCs and cell phones
No commissions from middleman order sites (like GrubHub)
Capture customer email addresses for marketing & promotions
Easy management of your menu, prices, and settings
Express set-up in as little as 5 days!
Rates as low as $95/mo. with No Upfront Fees! (including hosting)
FREE for 30 days! Cancel at any time!
Taking Your Restaurant's Website to the Next Level with Online Ordering Software For Restaurants
Owning a restaurant is a significant expense, which means that you need to do everything possible to ensure that you're making a profit. One of your most promising tools to achieve your monthly revenue goals is your restaurant's website.
If you're like most restaurant owners, you aren't doing enough to ensure that your website is helping generate the revenue that you need to stay in business. If you're ready to take your restaurant's website to the next level, below is an overview of how you can do it.
Online Ordering Capabilities
Online ordering for restaurants is not utilized enough in the industry. By including an online ordering system for restaurants on your webpage, you can improve your customer's experience and reach out to a target market that doesn't want to sit and dine-in. In addition, with an online restaurant ordering system, you can make it easier for your customers by giving them the opportunity to simply order online and then pick up their order or receive carryout.
When choosing a restaurant online ordering system, you can either get it built-in on a restaurant web design site or you can implement online ordering software for restaurants. Either solution is effective; you just need to be sure that you're using a quality product with a strong system.
A Better Website
Overall, a restaurant online ordering system for your own website is a great solution to increasing your customer base and gaining the visibility and business that you need to stay open and remain successful. Not all restaurants have implemented an online ordering system and most likely, neither have your competitors. As a result, you'll be a significant step ahead of your competitors and you'll also end up more successful for your efforts to stay strong in an already competitive industry.
Test Drive Our Demo Website!
Place a test order and see how it works.
Click Here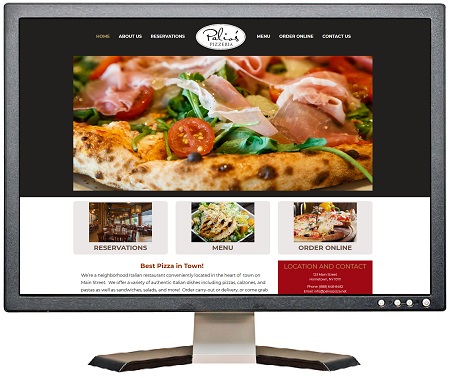 Ready to discuss online ordering for your restaurant?
Give us a call at (888) 648-8482 or complete the form below
and one of our web consultants will call you right away.